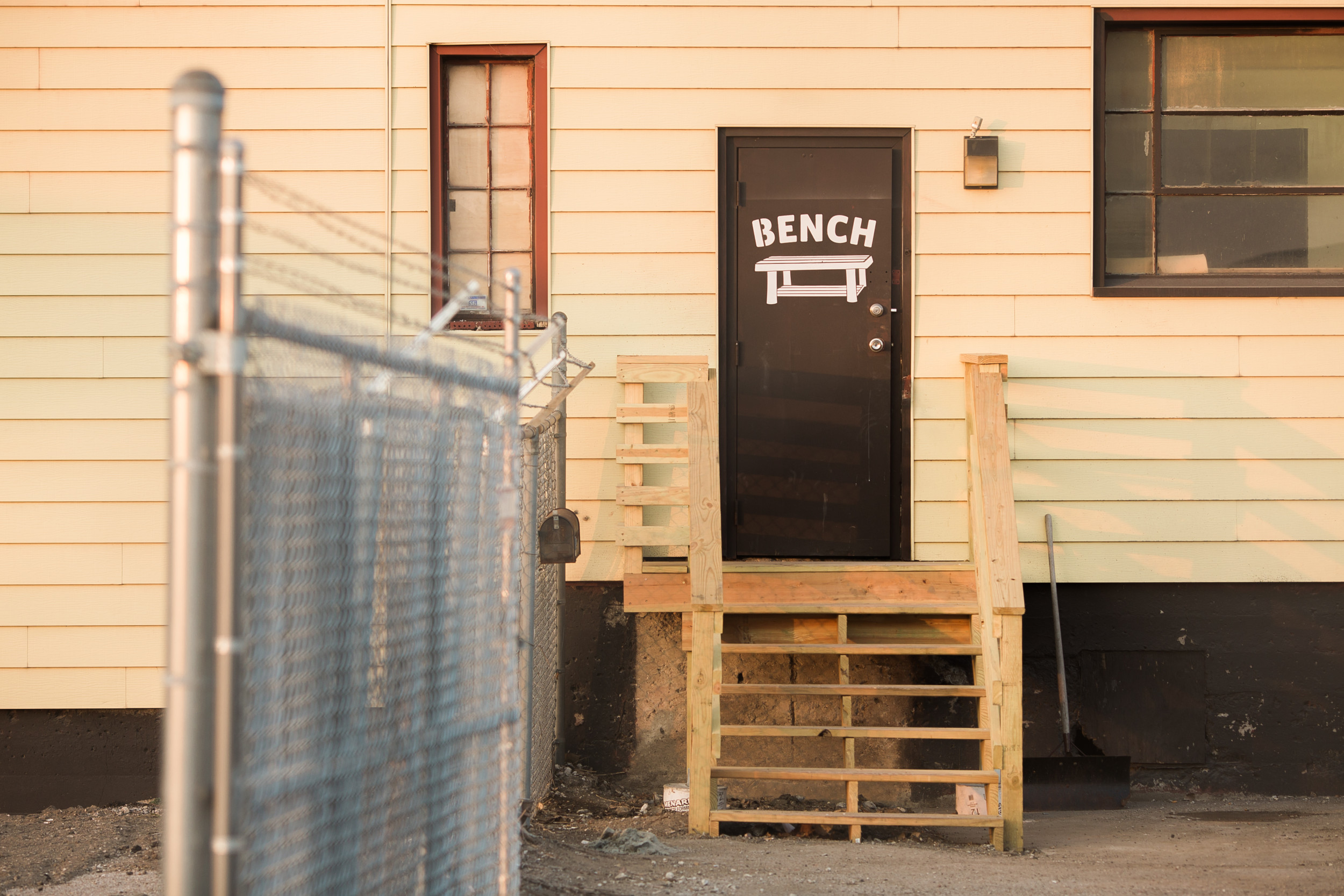 When Bench started, we were simply a public workshop focused on making woodworking skills attainable to the everyday person. Over the last couple of years, we've grown to include much more than just woodworking.
We've offered classes in multiple trades such as metalworking and screen printing, moved to a much larger space, opened a co-working space, and welcomed a variety of artisans to run their businesses out of Bench. Multiple furniture builders and wood artists, a jewelry designer & metal smith, a ceramicist, and a photography team now call Bench home. We've hosted dozens of events (including December's Making Omaha event), met loads of wonderful people, and been truly amazed at what this humble idea has grown into. It's safe to say that Bench is continually becoming a hub for artisans in and around Omaha.
We've gotten to this point rather organically, but we want to do our best to move forward with intentionality and provide quality resources to our local community of makers, both hobbyists and professionals. With that in mind, we are launching a new program called Artisan Academy at Bench. Our current goals for Artisan Academy are simple:
1. Provide hobbyists and aspiring makers an approachable outlet to learn new skills  
We've been doing this since day one of Bench's existence. We are simply expanding our class offering to include more trades and share valuable skills with a larger audience in our community. We'll continue to offer our woodworking classes on a monthly basis and will offer a rotating variety of other classes over the course of the year. As of now, Bench's equipment offering will remain focused on wood, metal, and screen printing. We'll utilize our co-working space for pop-up classes and, when appropriate, we'll take this show on the road (visit artisans at their studios!)
2. Provide experienced artisans with a platform to teach and share their skills
We've had a few friends of Bench teach classes over the years, but there are plenty of talented people throughout the community (and even under Bench's roof) who don't get the opportunity to share their knowledge often enough. We provide the stable infrastructure (process, marketing, facility, payments, etc), so artisans can just worry about teaching what they know best. We will be hand selecting teachers to ensure a balance of quality and variety in this program.
3. Provide resources to artisans to help grow their business
We want to help people build things better, and that includes their businesses. Whether you're a hobbyist looking to take your hobby full time or a seasoned maker who simply wants to grow your company, we want to provide a place to learn from those who are further along on the journey. We're thinking along the line of things like how to set up an Etsy store, connect with your customers via social media, or photograph your products.
Check out our upcoming classes at benchomaha.com/classes. Logistically, we can't offer every hands on trade that our community desires, but we want to at least explore all the options. We are so excited to continue serving our community in this way. Thanks to everyone who has been part of journey thus far. And to those that haven't, come see what Bench is about!
This program will evolve over time, just like Bench has. If there's a particular hands on skill you'd really like to learn, or a professional artisan who you feel would make a great teacher (maybe yourself?), we'd love to hear from you! Feel free to drop us a line at BenchOmaha@gmail.com